The new edition of MECSPE Focus Mediterraneo reconfirms Bari's role as a driver of innovation for Southern and Central Italy.
One of the most important meetings for the manufacturing industry in Southern and Central Italy is back: starting Nov. 23 and running through Nov. 25, Bari's Nuova Fiera del Levante will host MECSPE, the leading trade fair on the manufacturing industry, to take stock of an increasingly strategic sector for the country's economic fabric.
All this thanks to the 20,000 sq m of exhibition space, 13 thematic salons, 350 companies present, more than 100 conferences and workshops, special initiatives, exhibition areas, and the support of institutions and associations including the Apulia Region, Bari Municipality, Confindustria Bari BAT, Confimi Meccanica, CNA Produzione, Distretto La Nuova Energia, Distretto Produttivo Informatica, AIDAM, ASCOMUT, and Sprintx
The new edition of MECSPE Focus Mediterraneo thus reconfirms Bari's role as a driver of innovation for Southern and Central Italy; three days in which ample space will be given to innovation processes and virtuous practices implemented in the sector, with entrepreneurs having the opportunity to participate in networking and training events and activities, discover the excellence of the entire supply chain for a 5.0 and innovative digital factory, focusing on the key themes of innovation, sustainability, and training.
Where do Italian companies stand on these processes? The path to digital transformation has undoubtedly begun, and entrepreneurs have realized the importance of not only adopting new technologies in the company but also creating the conditions for a deep internal cultural transformation geared toward innovation.
A culture that is also reflected on the sustainability front, and to which entrepreneurs are beginning to devote more and more energy and investment—but we are in our infancy.
Exhibition Core
The central area of the fair, the Exhibition Core "Energy Transition and Industry 4.0: Sustainability in Manufacturing", will take stock of issues of close relevance and interest to innovative entrepreneurs, and all three days will see market and technology experts discuss the challenges of the future and the industry's impact on the environment and its communities.
The event will provide an opportunity to anticipate market trends and share innovative content through meetings and practical cases involving partners, event exhibitors, and technical sponsors.
These themes will also expand to the Innovation Plaza for Energy Transition, where topics such as research and development of innovative materials and technologies for high-tech industries will be explored.
Bari is an ideal setting to make a significant contribution to these issues given the presence in the region of a cluster dedicated to aeronautics, high-tech industries, and research centers such as Bari Polytechnic and CETMA.
New features of this edition include the StartUp Factory, which will land in Bari for the first time, following the success of the Bologna edition, offering high-tech B2B startups networking and presentation opportunities to a wide audience from the manufacturing industry. There is no shortage of attention to sustainability issues, which are increasingly integrated into corporate strategies, evidence of a rapidly growing awareness in the area. From this awareness was born the Sustainability Goal Path, an evolution of the EcoFriendly Path, an initiative that aims to give visibility and recognize exhibitors who have already embarked on a path of sustainability, in its three declinations, environmental, social, and governance.
A direction, the sustainable one, in line with the values of Senaf, the company that organizes MECSPE and has been promoting specialized trade fairs, thematic trade shows, and congresses for more than 30 years.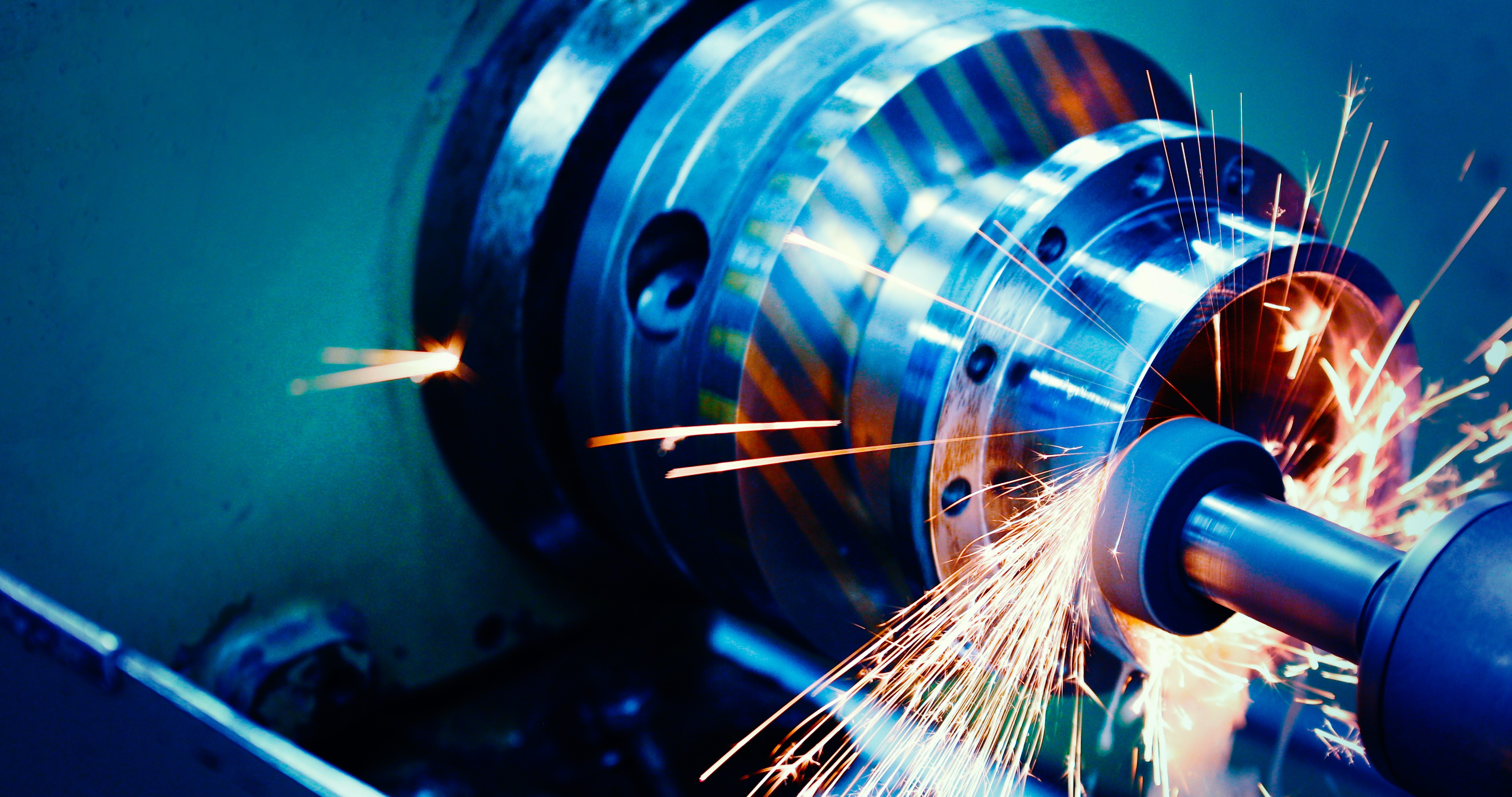 In 2023, Senaf obtained the ISO 20121 certification to create and provide a sustainability management system for live events, evaluating and monitoring all the processes that are required for the holding of an event in compliance with social and economic sustainability parameters.
Training 4.0
Rounding out the schedule of appointments will be the third soul of MECSPE Focus Mediterraneo, training, which will play a central role in the context of Training Square 4.0, thanks to the collaboration between MECSPE and Fondazione ITS A. Cuccovillo, a meeting space that offers new opportunities to young people and promotes the development of the territory.
Now more than ever, schools and companies must work closely together to engage new talent and put them in direct relation with the world of the manufacturing industry, providing an opportunity to understand the importance of training designed to acquire innovative technical skills.
A Speech Area and a Demonstration Area will host the different partners to better engage students.
The MECSPE Young & Career area is also being developed to facilitate contact between students who are close to entering the world of work and companies that are present and always looking for trained young people to join their workforce.
Students will be involved through playful, hands-on activities that will challenge them by bringing them closer to manufacturing realities.
To consolidate the relationship between production realities in the plastics sector, TMP will be present with some of its associates in TMP Square.
As was the case at the Bologna edition of the fair last March, some members of the association will also be present at MECSPE Focus Mediterraneo to promote an increasingly close and broader collaboration among companies from Northern, Central and Southern Italy to protect the competitiveness of our country.
Space is also given to internationality, a crucial element for growth and at the same time a strength of Italian industry.
The new edition of MECSPE Focus Mediterraneo aims to act as a driving force to foster the internationalization of the area's industries: exhibitors at the fair will have the opportunity to meet with buyer delegations from European and non-European countries during the days of the event through a program of matching and one-to-one business meetings.
MECSPE thus reconfirms its role as a showcase for major industrial districts and Made in Italy manufacturing excellence.
Within the event, there will also be no shortage of historical events such as the AIDAM Village, the Italian Association of Mechanical Automation, and the ASCOMUT Village, the Italian Association of Machine Technology and Tools, which represents import and distribution companies and branches of foreign houses.
«We are thrilled to return to Bari with the new edition of MECSPE bringing a program so rich in content and so relevant to our industry» says Maruska Sabato, MECSPE project manager. «The manufacturing industry is fundamental to the Italian economy, and we must continue to work to foster its development through innovation and new enabling technologies. It is necessary to ensure the appropriate training of resources to respond to this evolution, while always giving a central role to sustainability, which guarantees the health of the companies in the sector and all those involved in it. All this will find ample space for discussion and debate at MECSPE, which stands as a reference point and promoter of excellence in the manufacturing sector.»
The figures of MECSPE BARI 2023
20,000 sq m of exhibition area, 350 companies attending, more than 100 conferences and workshops, 8 special initiatives, 3 pavilions, and the Core Exhibition "Energy Transition and Industry 4.0: Sustainability in the Manufacturing Industry." 16,243 professional visitors participated in the last edition (2019).